How porn should be
Ethical Porn • Made by women • Guided masturbations • Partner exercises • Behind the scenes content
As a woman who has experienced trauma around sex earlier in life (and a lot of shame around sex, too) I have been looking for porn that is exciting without the "ick" factor. Afterglow is IT! Their videos are sexy and don't make me feel cringey afterwards. Highly, highly recommend to anyone looking to get turned on!
-Leigh, 29, San Francisco
60% of women are dissatisfied with their sex life. And I was one of them...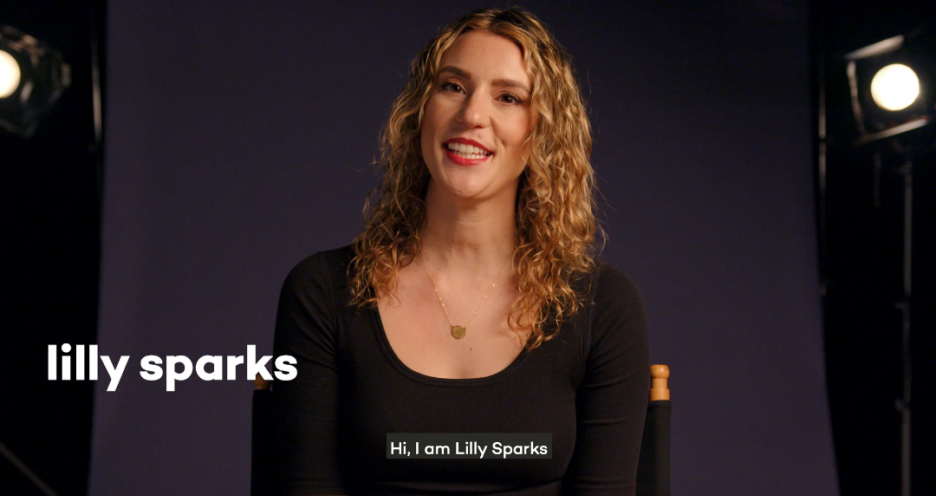 When you think of porn today, what do you think of?
Probably opening an incognito window on your computer, being bombarded with graphic ads, or searching endlessly for a film that doesn't involve typical teen, MILF, or stepsibling tropes.
You don't know how the film was made or how the actors were hired, treated, or paid. The second you're done, you're pushing your computer away, trying to forget what you saw.
Let me tell you, it doesn't have to be that way.
This felt like it was taken straight from my fantasies! It was beautiful and sexy and the interview with the stars after was so endearing and made me feel like what I saw in the film was authentic. I can enjoy it even more knowing the performers were enjoying their experience. Also the couple could not be more attractive, my GOD!
-Teagan, 24, Los Angeles, about the Afterglow film, Lipservice
The porn you've been waiting for is here.
It's ethical. And it's sexy as fuck.
Plus, afterglow isn't only porn.
It's partner exercises, guided masturbations, and behind the scenes content. It's sexual wellness. It's a diversity of bodies, people, and relationship types. And it's here to make your sex life better.
Your afterglow subscription gets you intimate access to:
Porn that centers your pleasure, without the ick
No annoying pop-ups
Exclusive, behind the scenes interviews with performers and filmmakers
Guided masturbations for bigger, better orgasms
Partner exercises to improve communication, intimacy, and sex
And more. Tell us what you're craving, and we might just bring your fantasy to the big screen
You don't have to search to find a body that looks like yours, a sex act that turns you on, a performer who seems real, or a guided exercise that helps you tell your partner exactly what you've been craving.
Whatever your pleasure or fantasy looks like, there's something for you at afterglow.
Lesbian porn? Yes please.
Gang bangs? Bring it on.
Queer performers? Absolutely.
Soft and slow sex acts? Mhmm.
Partner exercises? We've got you.
Guided masturbations? You already know the answer.
No questions about whether the actors are enjoying themselves, being paid fairly, and 18+ years old.
There's a lot of misinformation about the porn industry
And that misinformation? It gets in the way of people having better sex, exploring their sexual wellness, and supporting sex workers.
So let's bust some myths, shall we?
Myth 1: Porn is bad for you

Watching porn is actually correlated with increased sexual satisfaction, greater desire and arousal during partnered sex, and MORE ORGASMS (which have a myriad of health benefits, by the way)

Myth 2: Women don't watch porn

Pffft. 73% of women have watched porn in the past six months. 💅🏾 What else you got?

Myth 3: Ethical porn does not exist

When you subscribe to afterglow, you can trust that we're committed to ethical standards including fair pay, a safe environment, and transparency. We're here to create a safe place for sex on the internet (which includes protecting your privacy. Read our privacy policy.
The truth about porn? it's normal, it's common, and it's good for you
Our mission is simple: to inspire great sex
We want everyone to experience more pleasure. To feel lit up in their lives. And to know that their desires are beautiful, unique, and worthy of being fulfilled
What are the ingredients for great sex? We think it boils down to three things:
1) Reducing shame and stigma
2) Creating safe spaces (yes, even for gang bang fantasies)
3) Learning you can trust yourself, lean into your hell yes, and communicate what you want
"I've been looking for this for FOREVER"
Here's what some of our members have to say about afterglow
I'm finding the power in my own skin precisely because I can find my own pleasure.

-Sabrina, 35, Boston

afterglow has brought me and my partner closer together. It's really changed our relationship. He's opened up a lot more. I can send him a new Afterglow video and it's fun and it takes the shame out of masturbating and porn.

-Maria, 24, New York

Becoming more sex positive and tapping into my sexuality and sensuality has helped me like myself better. I'm just happier.

-Rae, 28, Los Angeles
Ready for more hell yes in your life?
Start your subscription today. Feel good about your porn. Feel good about your pleasure.